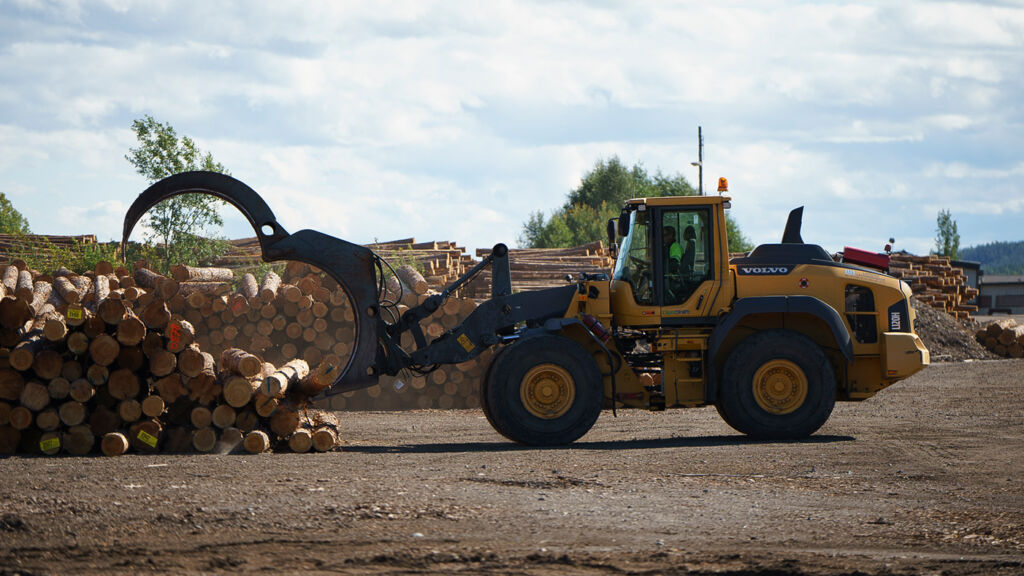 Production
With professional expertise and customised product solutions, we build long-term business relationships with customers, both new and old. AB Rundvirke always works for short delivery times. Our customers shall always feel confident and secure in their relationship with AB Rundvirke.
AB Rundvirke production locations:
Modern technology combined with classic woodworking
At AB Rundvirke, modern high-tech sawmill technology is combined with classic woodworking techniques in an efficient production flow. AB Rundvirke produces 50,000 m3 of sawn pine per year in one shift.
High technology and a high level of automation are essential, but our highly skilled, experienced staff is the most important factor for the end result.
The Production Process
Our production process consists of five steps.
Contact us
You are welcome to contact us if you would like to know more about our production.
Contact us